Rita Ora For Roberto Cavalli? Here's 4 Campaigns Rita's Actually Done
It's official, Rita Ora is the fashion world's newest celebrity darling. She's walked in runway shows, partied with models, and starred in a few of our favorite ad campaigns and now it seems that she is about to be signed on as the newest face of Roberto Cavalli. Her instagram recently showed pics of the "I Will Never Let You Down" singer locking lips with Eva Cavalli. Coupled with reports from Page 6, we'd say these rumors are looking pretty likely. In honor of her newest fashion collab, here are a few of our favorite Rita Ora fashion shoots from the past.
Material Girl:
The line may be kitchy-cute at best but it certainly has a penchant for choosing some of the hottest female celebs to rep it's clothing. We loved Ora's London based photos, sporting some pretty appealing leather pants and cute kitten t shirts.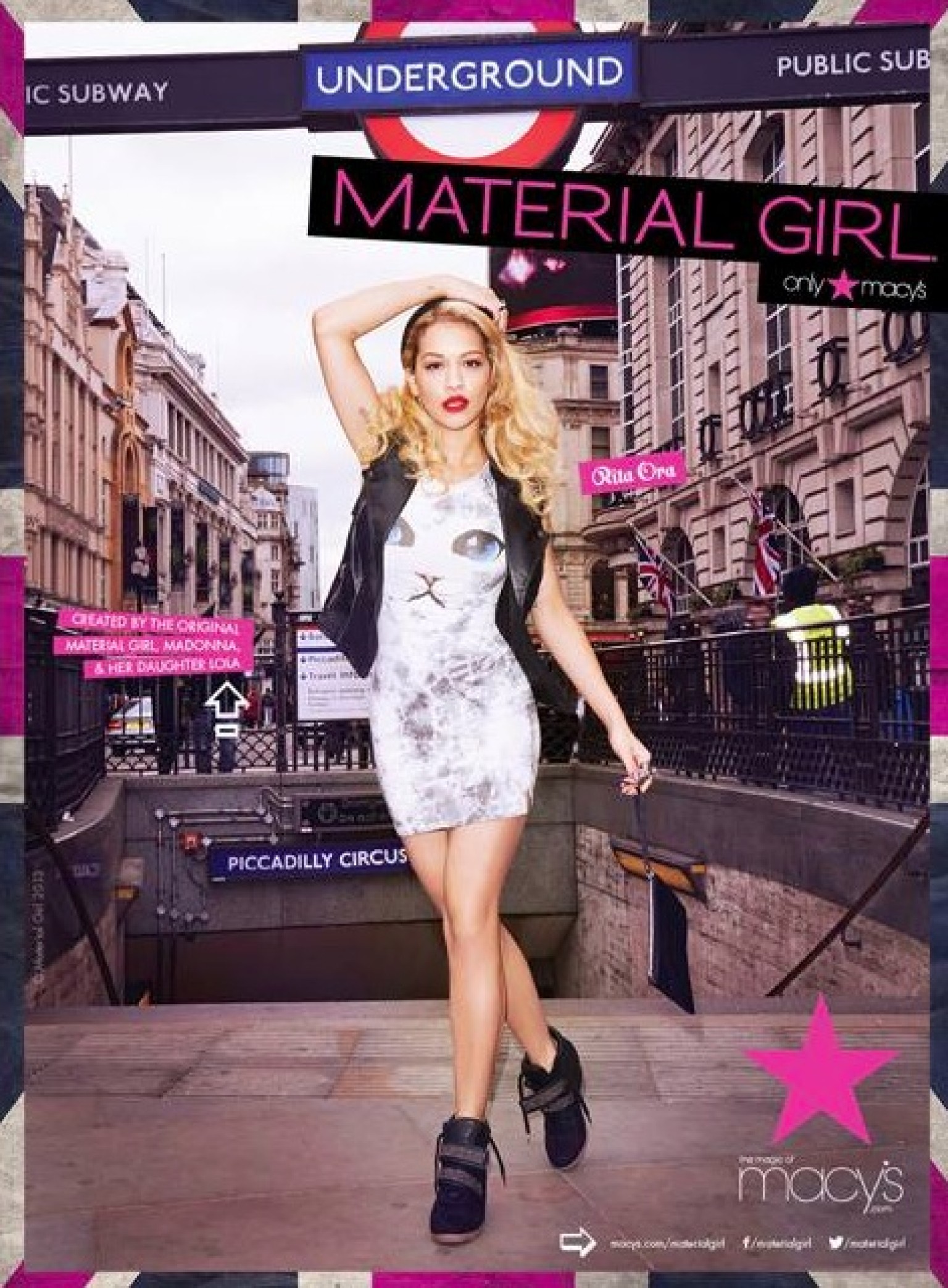 DKNY:
Ora's DKNY campaign was a darkly sexy love letter to New York City and we just couldn't get enough of it. Rita Ora looks like the epitome of rock and roll princess chic.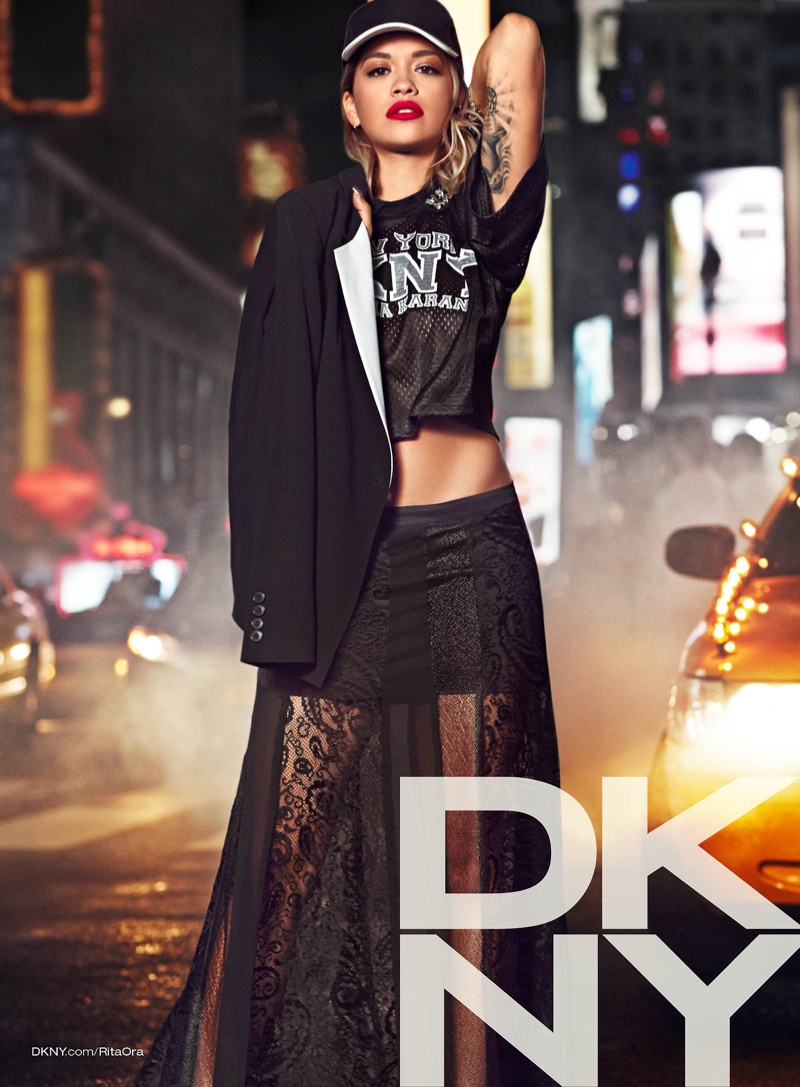 Rimmel:
Rita looks fabulous in the Rimmel London spread, and her tattoos are to die for. If there is makeup out there that can make us look as sexy as Rita in these shoots, then we are sold.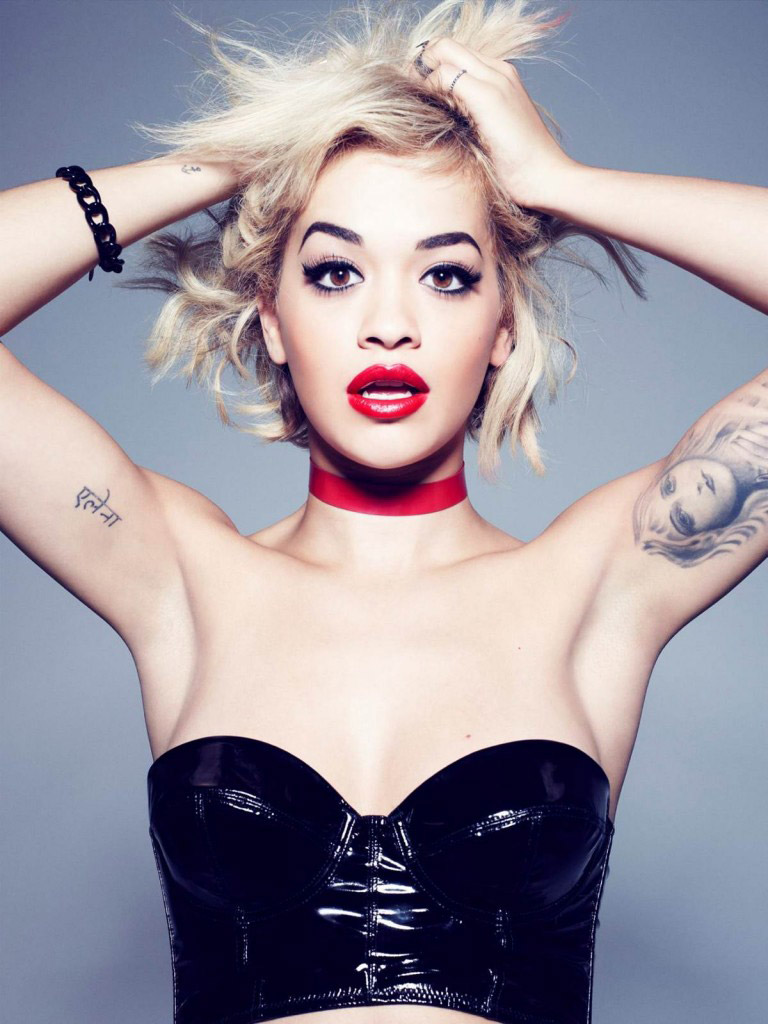 Hunger magazine:
Being photographed with fellow Brit Cara Delevingne for a British fashion magazine? Sounds just right!