KimYAY Or KimNAY: Kim & Kanye Cover April Vogue
After many months of back and forth between Wintour and West, Reality TV personality Kim Kardashian has finally landed the coveted cover. The irony of the headline "World's Most Talked About Couple" is not lost on us, as this Twitter famous twosome is about to launch a debate to rival the presidential. Opinions are deeply polarized on this month's cover couple.
Fans of the celebrity couple react with tweets reminiscent to Kim's own overexcited, breathless ode to the magazine. Her "can't even breathe" response has gone viral as the news trots its way from social media platforms to news rags. Some agree that the cover is deserved, no one can argue that Kimye are the faces of the social media generation. They are self obsessed in the most relevant way, constantly instagramming full body selfies and plugging their newest productions and endeavors on every entertainment news outlet possible. And of course, how could Vogue pass up the opportunity to sell out every diamond outlet on the continent.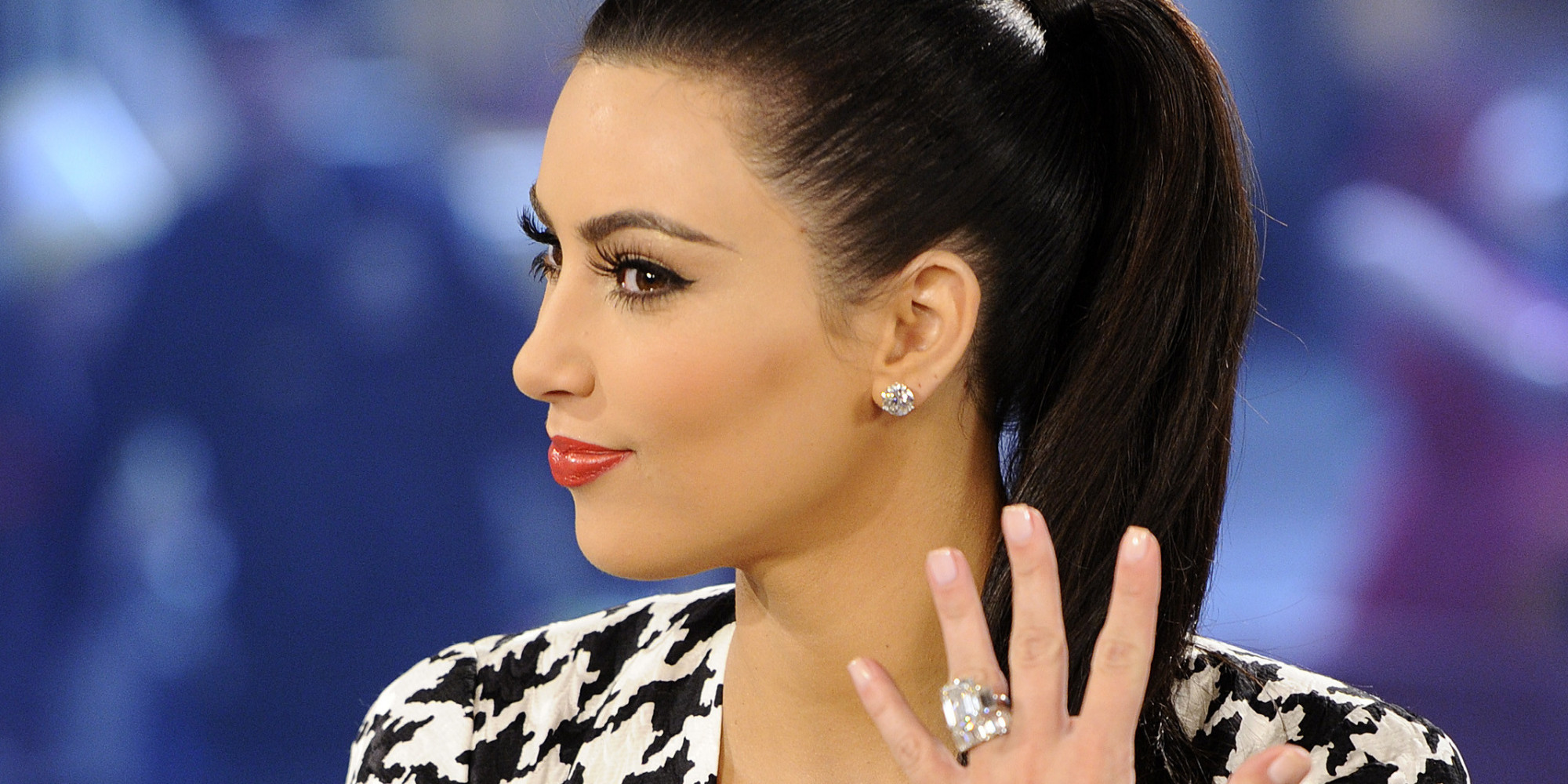 On the opposite end there are the haters. Those who are devoted to Vogue and its coverage of all things culturally and fashionably high class. Fashion followers lament the featuring of a couple known for its flagrant love affair with scandal and exposition. Those who resent the featuring of this controversial coupling are up in arms of everything on the cover from Mr. and Mrs. West to the "Selfie made model" Kate Upton. And especially the hashtag headline.
The fashion world is at an impasse. Does this new cover herald the end of the Fashion Industry as we once knew it? Or does it usher in a new generation of Instagram girls and celebrity culture? Only time will tell. So now it is time for us to pick sides, what camp are you in? #TeamKimYay or #TeamKimNay?