4 Reasons Why The Avril Lavigne "Hello Kitty" Video Is The Absolute Worst
By now everyone has seen (and passed judgement) on Avril's new "Hello Kitty" music video, a video so awful that it was deleted from Youtube. Thank goodness Billboard had the sneakiness to leak it out again for all the world to see. We have seen the rise and fall of many artists over the years, from Fantasia Barrino (has anyone ever even heard anything of hers?) to Haylie Duff (yes Hilary has a sister) but this one just takes the title for biggest comeback fail of all time. Here are some of the reasons why the "Hello Kitty" video is the absolute worst.
The Lyrics
"K-k-k-kawaii, Hello Kitty, hello Kitty, Hello Kitty, you're so pretty". No this is not a nursery rhyme written by a 5 year old this is a 30 year old woman's attempt to pretend that she is 16 again. What's interesting is that she never even acted like that when she was 16.

The Look
You don't need to hear the Kawaii chorus to know what style this is supposed to mimic. The strange thing is that Avril has never been that style before. Never even hinted at it, leaving us viewers with our jaws hanging open wondering what drugs Avril was on when she agreed to that cupcake costume.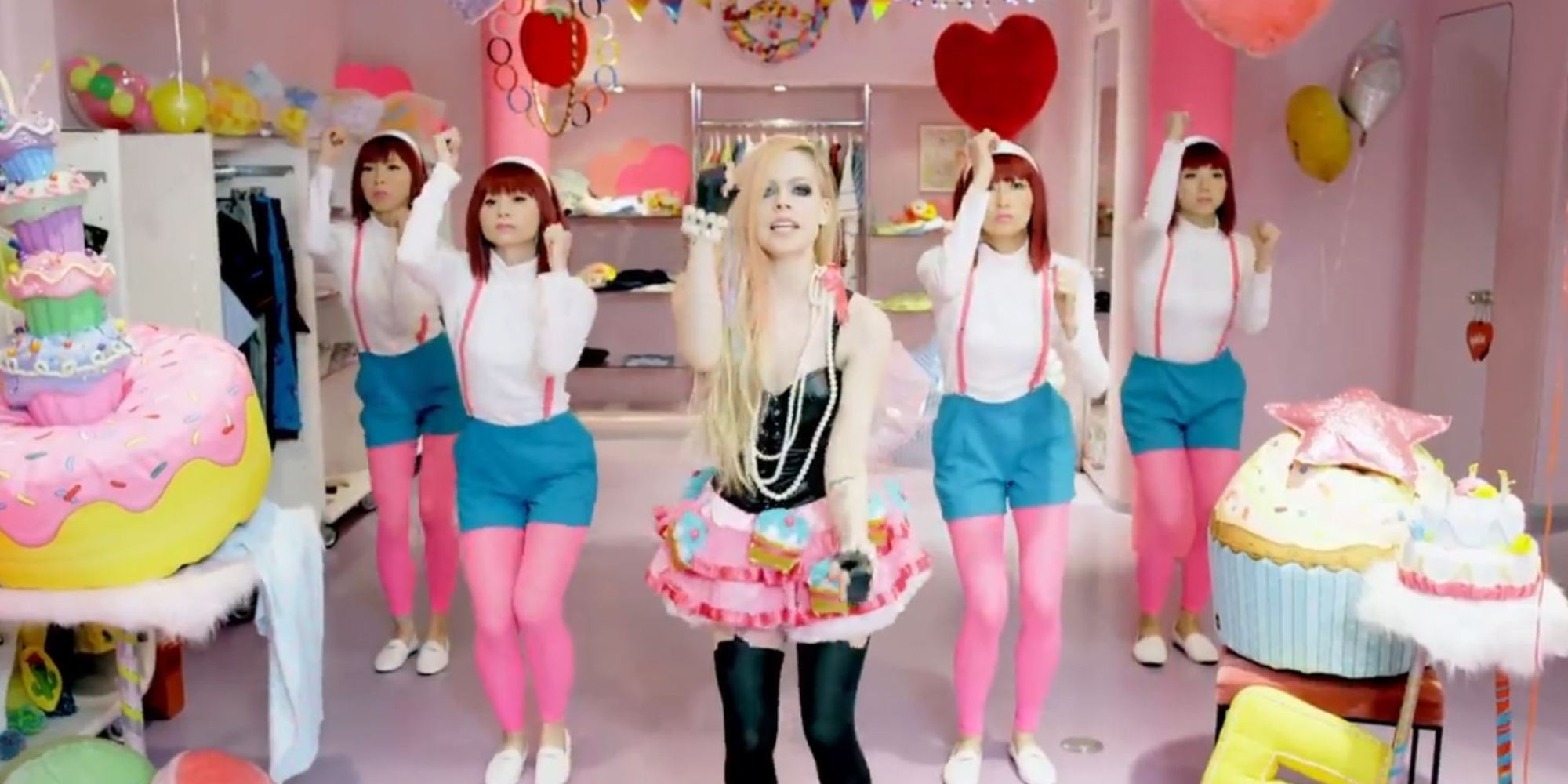 Speaking of the cupcake costume
Remember when Avril was a brunette sk8er girl who wouldn't be caught dead wearing a frothy pink tutu and running around like Katy Perry on a sugar high? Clearly those days are gone and done for.
The sexy dance
Since when has Avril Lavigne tried (and failed) to act sexy? We have plenty of gyrating pop stars ( some we love and some we hate), can we all agree that Lavigne just needs to stay within her own demographic?
EVERYTHING
Enough said.