4 Of Our Favorite Marc Jacob Muses
When the Met Gala chose "Model as Muse" as its 2009 theme, the obvious choice for host was Marc Jacobs. Marc is famous for selecting uniquely stylish and preternaturally lovely young women as his fashion muses each season and of course features them in his often risqué ad campaigns. This season, amid a flurry of backlash, his muse of choice was the always controversial Miley Cyrus. Controversial or not though, Cyrus seems an obvious choice for Marc's newest muse. She is shamelessly herself and fashionably confident ( the bear romper) and no one can deny that she is gorgeous and talented. She fits in well among Marc's former muses as well. Here is a list of our 4 favorite Marc Jacobs Muses.
Miley Cyrus
2013 was the year of Miley mania. She dropped an album along with her former good girl image and became one of the most opinionated young women on the music scene. Arguably one of the most talked about celebrities of the year, love her or hate her, Cyrus became one of the names that dominated fashion and entertainment last year.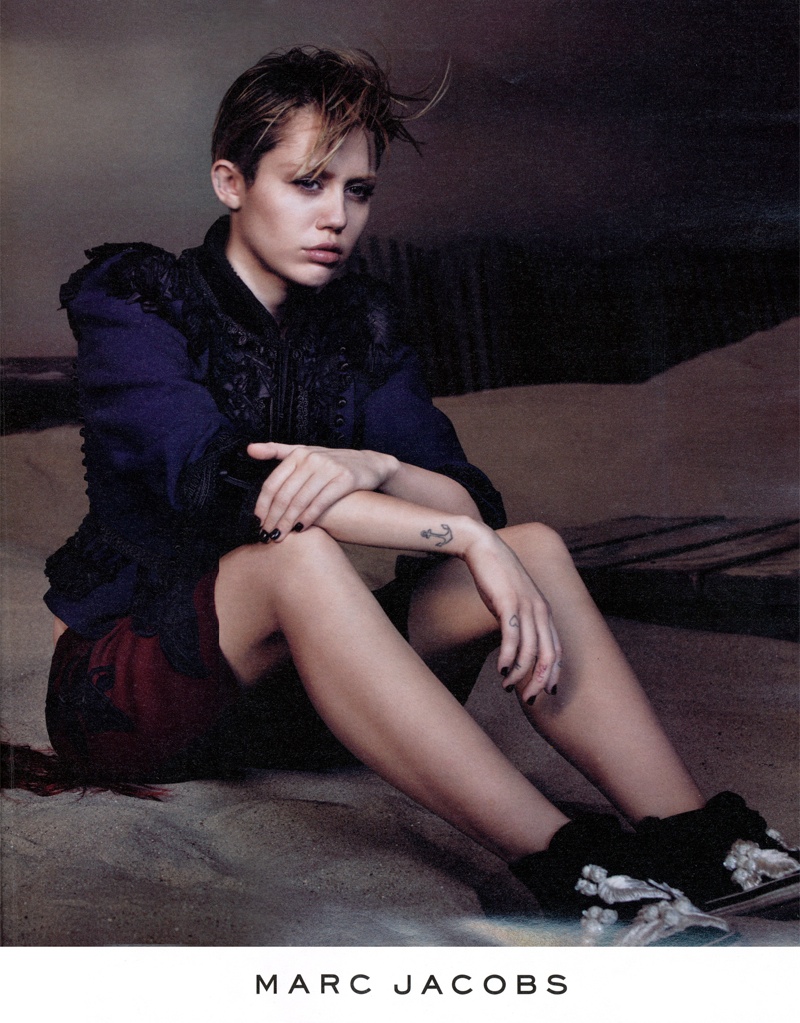 Daisy Lowe
British model and daughter of rockstar Gavin Rosdale, Daisy was featured in Marc's 2009 ad campaign, sprawled half naked under a thin white sheet. With her wide, film noir gaze and Joan Jett hairstyle, it is no surprise that she caught Marc's eye.
Edie Campbell
Prior to Cyrus, it was Campbell who featured heavily in Marc's 2013 campaigns. The British model became a popular fashion fixture after chopping her formerly long blonde locks and dying them jet black. A choice which launched her into her newfound fashion fame.
Dakota Fanning
The pint sized starlet's 2011 ad was so unapologetically Lolita-esque that it was banned from most magazines! Fanning, 17 at the time, was shown sprawled out on a white surface wearing a polka dotted nightie and gazing knowingly at the camera. It may have caused some old maids to swoon but as for us? The blue eyed ingénue has never looked hotter.