4 Hot Designers To Watch This Spring
When Fashion Week breezes into New York City in the middle of cold and brutal February, the entire city freezes like pipes in your fifth floor walk up. Everyone has their eyes glued to the new "It" thing. The "It" blogger, "It" model and of course the "It" designer. You already know Ralph, Calvin, Donna and Tory. But what about those lesser known beings who are just waiting behind the curtain, ready to shock and awe?
Ruffian
The cult label headed by the brilliant duo of Brian Wolk and Claude Morais returns to New York this season, ready once again to break down the norms of popular fashion. The couple, credited with juxtaposing opposing styles in each of their seasonal lines won over the city last season with their unique good girl gone bad looks which featured such items as a high collared jumpsuit hitting at just above the mid thigh range and an English cotton riding jacket paired with a skintight black biker skirt. Naughty girls unite, this season is sure to be a favorite!
Libertine
Johnson Hartig's fashion line has been a favorite among designer deities such as Lagerfield and Galliano since his first line way back in the early 2000s. Last season featured a rebellious DIY style fit for the punk trend which ruled over New York this year. Hartig will almost certainly be bringing his A game this season if he hopes to out do hand stitched skulls and acid trip of color featured in his Fall Spring 2014 collection.
Son Jung Wan
The Korean born designer is a winner of the Golden Needle award from the Korean Fashion Editor Association as well as Seoul Metropolitan's 2005 Designer of the Year. Collections such as her ethereal, fairy tale Fall 2013 line and minimalist, futuristic Spring 2014 fashions have cemented her as an American favorite as well. Odds are this season will be no different.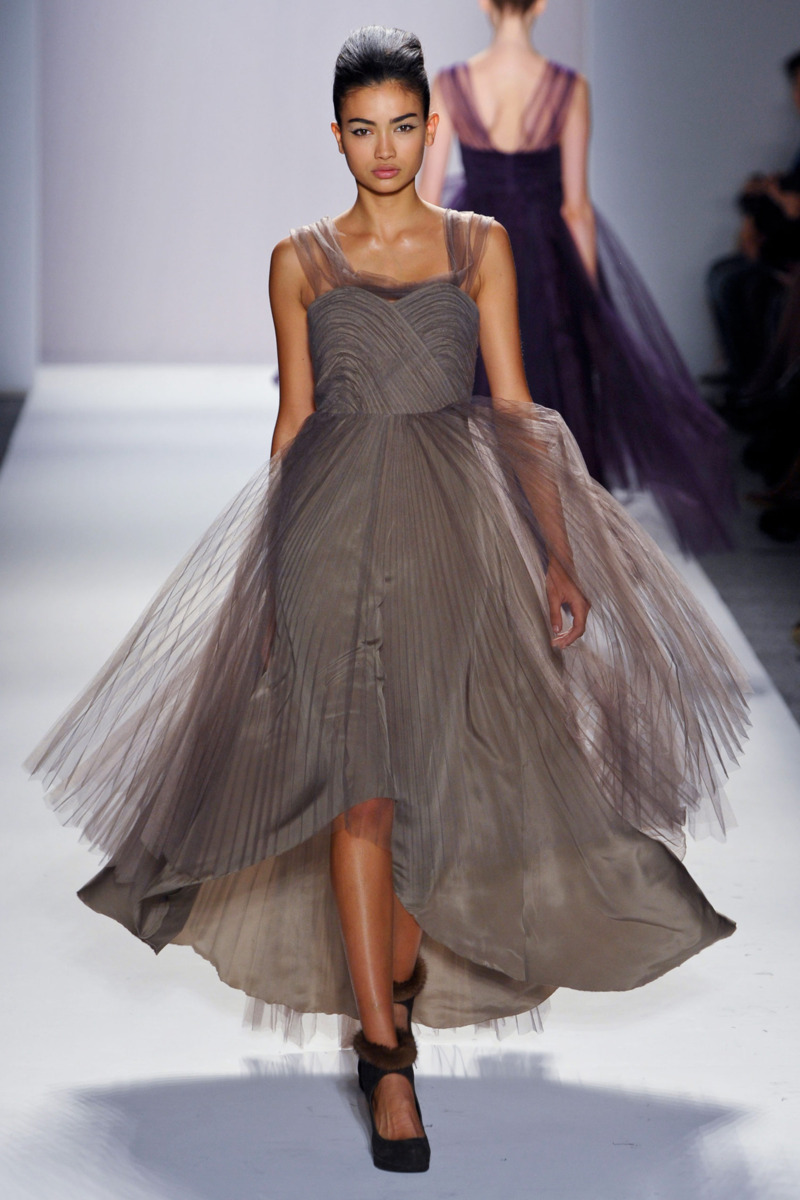 Georgine
The young 24 year old Italian designer holds the elusive talent of creating chic, minimalist attire that every woman can adore. Last season's collection  simple yet sexy, structured pieces from her second skin little black dresses to her elegant, stark white riding pants and blouses. Hopefully she will continue to impress with her dresses this year. I am in need of a new nightlife outfit…